A unique and special experience - as a family of 4, with 2 teens, we spent 5 amazing weeks, from mid-May to mid-June 2023, with Barefoot Conservation on the tiny and cute island of Arborek. We loved all of it and would come back anytime.
Where to start.

We have truly been living the Robinson Crusoe life and we loved it! The camp is located on one of the edge of Arborek. It is quite basic but really charming, with a few wooden hutches by the sea. From sunrise to sunset, we could not get enough of the views on the ocean, of the continuous sound of the waves and of the birds chirping, of the beautiful, colorful and lively reef of Arborek tip off the Barefoot jetty… It was just paradise for us!

It is clearly not a 5-star resort. There's no running, neither hot water, nor flushing toilets. We were entitled to a bucket a day of fresh water to shower. No AC and electricity only from 6 pm to 6 am. But which actually is not bad, reminding us what is really needed and essential. Because actually, yes, it is totally feasible to shower, with even only half a bucket, and in 5 minutes max!

The food is also very simple, but very good and tasty. On Sunday, as our cook is off, all volunteers contribute to prepare the food with what we can find in the kitchen. It is a great moment where each nationality challenges itself to treat the group. We made delicious crepes (yes, even if it took ages !). Some other volunteers cooked French fries or French bread, and even made ice - cream.

As volunteer, each of us is expected to be responsible and engaged in the life of the camp, meaning especially participating to the weekly duties, be it cleaning the toilets or dining area, or racking the leaves on the ground for example.

Reality is that between the lectures, dives and shores, we spend most of the time chilling on the bean bags or the hammocs, reading, journaling, listening to music, snorkeling by our jetty, wandering in the village, playing cards, chatting with the other volunteers or just napping. Enjoying life. Seizing the moment.

Coming to diving
As beginners, we learnt so much. We passed our Open and Advanced Diver certificates there. Matt, our diving instructor, was awesome!!! Very professional, he adapted himself to each individual progression in the group, with a lot of empathy, care and fun - yet serious and demanding. We feel now much more confident in our diving, autonomous with managing our gear, and very aware of the safety imperatives.

In total over the 5 weeks, we had 50 dives (2 per day except Sunday to rest). During the week, the dives were dedicated to the Science projects and we had fun dives on Saturdays. No need to restate that the Raja Ampat ecosystem is just mind-blowing and that each dive is pure marvel.

PS: Bring your own gear if you have / can as the dive equipment is a bit old, especially if you are bit peaky. It was totally ok for us

About the Barefoot projects
As volunteer, we had lectures (and tests) on the reef, fish targets, substrates, nudis and inverts, to be able to contribute to the different daily science activities, be it Manta ID, Reef Survey or Coral Nursery Cleaning … we recognize that it is small contribution at our scale but so rewarding. We learnt so much. Thanks to Lena and Laura from the science team for sharing their knowlege and passion.

When it comes to the community, we have been lucky. After a long pause due to Covid, the English courses have resumed during our stay. We have been able to contribute, teaching to kids from 7 to 14 years, the basics to be able to introduce themselves and interact with the foreign people who visit their cute island. It's was so nice to be with the kids.

In a nutshell, it has been such a magical experience for us, especially as a family. We would recommend it to anyone, a bit adventurous, adaptable, open and curious!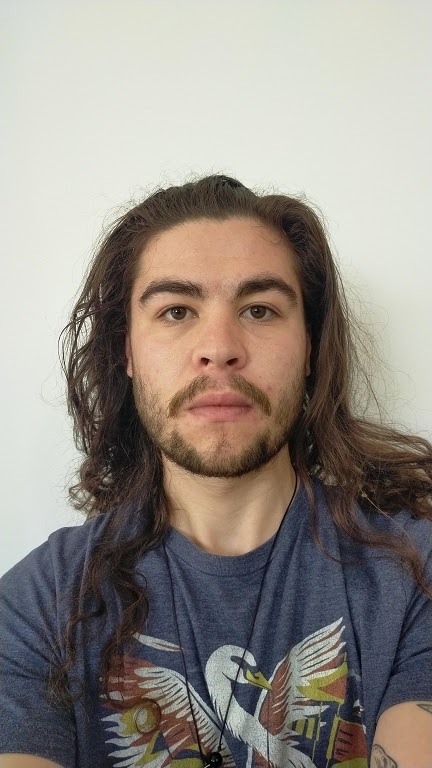 An incredible experience learning about coral reef conservation with amazing divers and scientists who are dedicated to protecting the health of these amazing reefs and it's biodiversity. I could not recommend a project more to anyone who is interested in marine conservation
It was one of the best time in my live. Amazing place, amazing people, amazing underwater world. Totally fall in love with everything. I will definitely come back
Iris and Matt Thank you Thank you!! I spent 5 weeks with Barefoot and it was not enough time. Best diving experience with the most incredible people! safe yourself the time and just book with barefoot you will not regret it, I promise x